Our Mission
The Court Appointed Special Advocates (CASA) of Kern County speaks for the best interest of abused and neglected children and youth in the juvenile court process by training volunteers to advocate for their safety and well-being in the courts, in schools, and in our community.
Our Goal
CASA of Kern County's goal is to protect and ensure each child's right to a safe, permanent home. These children have come into the Juvenile Dependency court system as the victims of abuse, neglect, and/or abandonment. Their caretakers have been unable to keep them safe, so social services and the legal systems have entered their lives.
The CASA volunteer is a sworn officer of the court whose job is to provide the juvenile court judge or referee with an independent assessment of the circumstances of the child. The CASA's report is drawn from their evaluation of interviews they conduct with key parties in the child's life. The CASA makes recommendations for the disposition of the case based on the child's total circumstances. In addition, the CASA attends all court hearings pertaining to the child. With the support of the program staff, they represent the interest of the child in the proceedings, which are normally scheduled every six months.
Our Process
Once a child has been determined by the court to be either abused, neglected or abandoned, CASA will receive a referral from the Juvenile Court. When a volunteer becomes available, he or she will review the case information and consult with the social worker, attorneys, foster parents, group homes, and other significant adults involved with the child to develop a case plan.
The volunteer will prepare a court report prior to each court hearing regarding his/her recommendations and evaluations for the child. The Juvenile Court Judge will read and consider the CASA report along with the social worker's report prior to making a decision.
Because of our unique one-on-one advocacy, CASA volunteers can provide information to the Court that is not usually available. With the large number of cases filed in Juvenile Court, along with dwindling resources available to investigate cases, the judges often make decisions based on less than objective data. The CASA volunteer's objective and unbiased recommendation to support the best interests of the child is an invaluable asset to the Judge.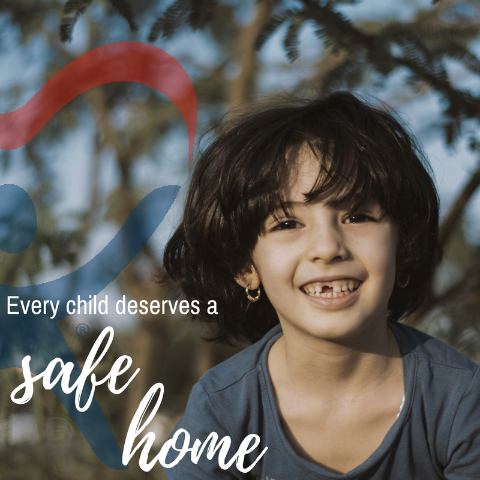 Our History
In 1977, Seattle Superior Court Judge David Soukup was concerned about trying to make decisions on behalf of abused and neglected children without having enough information. He conceived the idea of appointing community volunteers to speak up for the best interests of these children in court. He made a request for volunteers. Fifty citizens responded, and that was the start of the CASA movement.
Today, there are more than 50,000 advocates serving in more than 940 state and local program offices nationwide. CASA programs across the country are known by several different names, including Guardian ad Litem, Child Advocates and Voices for Children.
Since the inception of CASA advocacy, volunteers have helped well over 1,000,000 children find safe, permanent homes in which they can thrive.
CASA of Kern County
CASA of Kern County began operation in the summer of 1994. Led by Judge Robert J. Anspach, attorney Terry Foley, mental health therapist Judy Newman and funded by Bakersfield Junior League, CASA serves as an independent voice for the best interest of abused, neglected, and abandoned children living in protective care in Kern County, California. Our mission is to recruit, screen and train volunteers from communities throughout Kern County to serve as advocates in child protection proceedings. We also support and closely supervise the advocacy work of our volunteers throughout the duration of their assignments.
CASA of Kern County has recruited and trained over 1,100 Advocates and have served over 3,000 of Kern County's most vulnerable children.
Leadership
Our board and staff members are committed to the mission and vision of our organization.
Board of Directors
Mike Martinez, President

Matt McCort, Vice President

Jenifer Natto, Secretary

Julio Gonzalez, Past Board President

Terri Collins, Director

Jefferson Eberhardt, Director

Toni Harper, Director

Dignity Health-Mercy Hospital

Joyce Holtzclaw, Director

Ken Keller, Director

Dignity Health- Bakersfield Memorial Hospital

Amanda Lucas, Director

Vincent Roche, Director

Pacific Commercial Realty Advisors | Cushman & Wakefield

Nicole Sprague, Director

Kiyoshi Tomono, Director

Chris Towery, Director

Towery Construction Services

Jeff Warren, Director

Raymond McCaslin, Director

Valley First Credit Union

Gabriela Gonzales, Director

California Resources Corporation

Nate Wong, Director

Daniells Phillips Vaughan & Bock

Stephanie Peters, Director

Daniells Phillips Vaughan & Bock
Staff
Ken Richmond, Human Resources Manager
krichmond@kerncasa.org
Ashley Thompson, Administrative Manager
athompson@kerncasa.org
Natalie Sullivan, Program Manager
nsullivan@kerncasa.org
Araceli Lopez, Advocate Supervisor
alopez@kerncasa.org
Angela Davis, Mental Health Advocate Supervisor
adavis@kerncasa.org
Myetta Beavers, Infant & Toddler Advocate Supervisor
mbeavers@kerncasa.org
Rebecka Foote, Family Connections Advocate Supervisor
rfoote@kerncasa.org
Angela Cruz, Advocate Supervisor
acruz@kerncasa.org
Heaven Vasquez, Special Projects Coordinator
hvasquez@kerncasa.org
Karlee Cain, Office and Development Coordinator
kcain@kerncasa.org
James Vasquez, Grants and Development Coordinator
jvasquez@kerncasa.org
 
CASA of Kern County
1717 Columbus Street
​Bakersfield, CA 93305
Office: (661)631-2272
Fax: (661)328-9787
Office hours:
Monday - Thursday: 8:00 a.m.- 5:30 p.m.
Friday: 8:00 a.m. - 12:00 p.m.
Have any questions?