Frequently Asked Questions
Who am I helping at the CASA Superhero Run?
You are helping children in Kern County who've been abused or neglected. CASA speaks up for children by empowering our community to volunteer as advocates for them in the court system. When the state steps in to protect a child's safety, a judge appoints a trained CASA volunteer to make independent and informed recommendations in the child's best interest.  
What difference does CASA make for children recovering from abuse or neglect?
National CASA reports that children with CASA volunteers are more likely to receive therapy, health care and education, more likely to do better in school, less likely to be bounced from one place to another, less likely to get stuck in long-term foster care and significantly more likely to reach safe, permanent homes.
A CASA volunteer is often the child's only link to maintaining family connections and can be instrumental in identifying family members as temporary or permanent placement options.
Most importantly, children themselves report that they know and can rely on their CASA volunteers.
What are the course routes?
There are 3 guided course routes, 10k, 5k, and 2k – these are the solo runs and can be accessed through the Race Joy App.
The 10K will follow the asphalt trail for 3.1 miles (half of 6.2 miles) then turn around and return to start line.

The 5K will follow the asphalt trail for 1.55 miles (half of 3.1 miles) then turn around and return to the start line.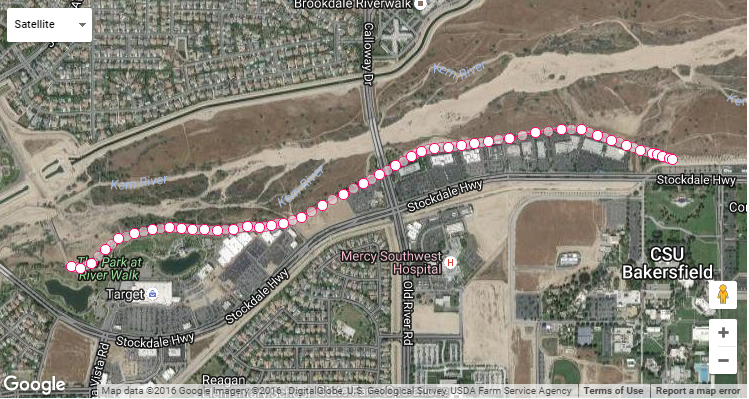 The 2K starts at the balloon arch located near the river. The course is a loop around the river through the park and back through the arch.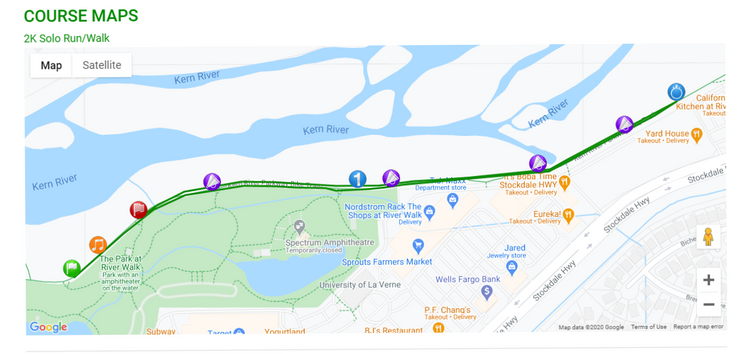 Can I walk in the 5K?
Runners, joggers and walkers are welcome in our family-friendly 5K. And if someone can fly, we'd love to see it.
Where can I pick up my t-shirt and runner bib?
Packet pick up will be available every Thursday in October at the CASA office, 1717 Columbus Street from 9:00a-6:00p. The dates are October 1st, 8th, 15th, 22nd, and 29th.
Is this a dog-friendly event?
We love dogs: we even have a Costumed Furry Friend category in our superhero costume contest if little Fido likes to get dressed up. 
How far is five and ten kilometers?
5 kilometers equals 3.1 miles.
10 kilometers equals 6.2 miles
What do I get for my entry fee?
All race participants will receive a race t-shirt or cape, swag bag and unique CASA Superhero medal!
Can one person pick up packets for an entire team?
Yes! We do ask that if you are a team of more than 10, please reach out to Diana Ramirez dramirez@kerncasa.org to let us know your group name so we can have your team packet prepped in advance with the correct shirt sizes.
Where will race results be posted?
Race results will be posted on the CASA website after race day and on your app. CASA website www.KernCASA.org
How do I enter the costume contest?
Please submit your photo to Diana Ramirez at dramirez@kerncasa.org with the subject line "Photo Contest" and the category in the body of the email.
Your runner's bib is required to be worn in all submissions for the photo contest.
Categories are:
Best Superhero Costume – Adult and Child
Best Finish Line Photo
Best Scenery While Running
Best Photo of Your Costumed Furry Friend
What are the Refund/Transfer Policies?
There are no refunds though you may transfer your race number to another person by calling 661.631.2272
Raffle – Win 1 of 3 prizes!
BBQ Grill
Gift Card Bundle
TV and Nintendo Switch
Raffle tickets are $5 each and can be purchased in the CASA office or by phone 661-631-2272
Photo Contest presented by Swinerton