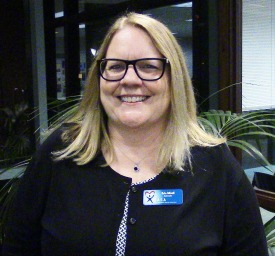 Erin Mizell
     Hello, my name is Erin Mizell and I have been on a case for 6 months. I chose CASA because almost on a weekly basis there was literature or an email with the CASA name on it making its way across my desk at work. I finally looked up the organization online and was impressed with the things they did for abused children in Kern County. Currently, I am a CASA to a sweet little 8 yr old boy. He is the victim of physical and emotional abuse. I will soon be advocating for another child that was just placed in foster care. I have been able to show my CASA child that he is special and has worth. Our outings to Pizza Rev have been fun for both him and me. It is the consistency of our time together that I hope makes a difference.
      What I can say about the staff is that I love these people! They are all so encouraging and helpful. I have never once felt like I was on my own or that I didn't have access to answers and help. Everyone I have met seems to like their job and believes in what they are doing. I work full time so I wasn't sure how I was going to do it, even though I knew I had extra time. A phone call here or there, an occasional email and the weekly visits with my child was easier than I thought. The monthly peer review and classes are something that I look forward to, so that is easy. Taking time off to go to court hasn't been too bad because my boss has a lot of respect for the CASA organization.You find time for the things you love!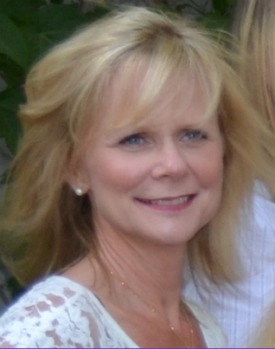 Cholli Williams
Cholli Williams became a CASA in June 2012. In 1994, she was first introduced to CASA through the Junior League. At the time, she was unable to commit but told herself that when her own children grew she would revisit the organization.  As her oldest was graduating high school and preparing to leave for college, she knew that the timing was perfect. The time she could commit to a CASA child would provide her with a direct connection to invest in another young person.Her first case was a family maintenance case. The toddler had previously been placed in foster care due to severe malnourishment as an infant. While in FM, the toddler did continue growing and responding appropriate to age. In both of her cases, she has found it very necessary to build trust with the mother.  Initially, her role was defined for the mother in  each case, but that definition or purpose has had to be revisited 2-3 times as each case progressed. The role of the CASA creates safe boundaries for both the CASA and the mother or primary caregiver. Within that role, she has built trust by keeping my word, revisiting conversations, and holding the mother accountable to the case plan. Cholli believes CASA is the worthiest of causes. It is a program that connects humans with the hope that a life can be forever altered because someone just took the time.