Make a Monthly or One-Time Donation
Our movement requires the support of people who believe that children who have experienced abuse or neglect deserve the best chance in life. Currently, the cost to "Give a Child a CASA" is $2,800 for one year. CASA of Kern County aims to provide a volunteer Advocate for every child who needs one. Serving every child is possible- but we can't do it alone.
Become a member of our Circle of Hope Giving Society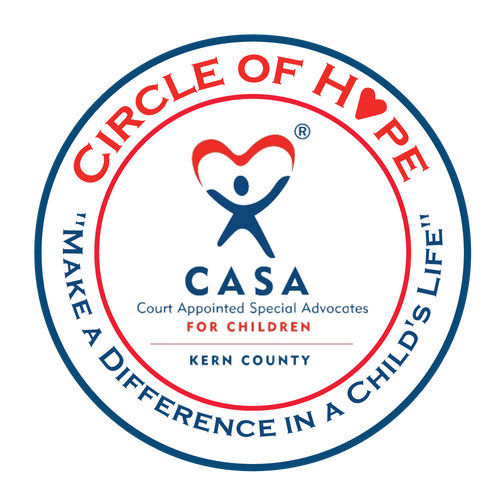 As a member of the Circle of Hope, your tax-deductible monthly gift makes a tremendous difference in our ability to match Advocates with children who need them.  At the same time, consistent monthly donations help us to better manage our program and maximize the dollar value of your contribution.
You can choose how to have your monthly gift given: credit card, automatic monthly payment via PayPal, a payroll deduction, or a hard copy check.  
We will gladly accept your contribution at any level. A majority of our Circle of Hope Giving Society members give in a range from $25 to $100 per month.
To join our Circle of Hope Giving Society, or for more information, please contact our Development Manager, Heaven Vasquez, at 661-631-2272 or at hvasquez@kerncasa.org
Honor a loved one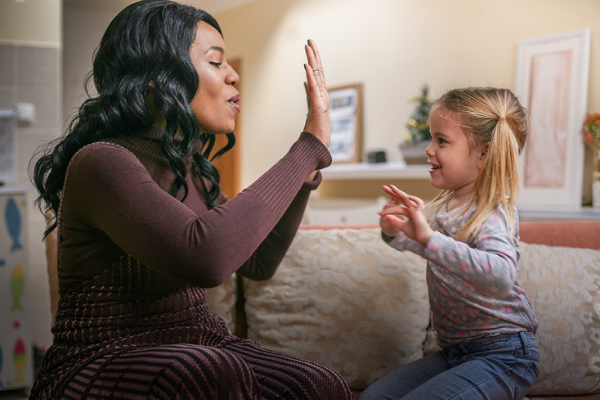 Make a contribution in memory or in honor of a loved one. A wonderful gift for holidays, birthdays, anniversaries, new parents, etc. A letter will be sent notifying the family or honoree of your gift and the honoree will be mentioned in our quarterly newsletter, "Speak Up!" Just call 661-631-2272 or email kerncasa@kerncasa.org.
Sponsor or host a CASA Celebrations event
Each year, CASA holds a variety of events, such as CASA Superhero Run and the Derby Party, all to help train up more "diplomatic irritants" to the system.  Each CASA lifts up the voice and the life of the abused, neglected, and abandoned children that they are court-appointed to help. Becoming an event sponsor or host is a great way to support CASA's important work while receiving recognition for your individual or your company's investment in our community. Please contact our office at (661) 631-2272 for more details.
Become a CASA Program Partner
A CASA Program Partner is an individual or organization who partners with the CASA organization in its mission to give a highly trained Advocate to an abused, abandoned child. CASA promotes the partnership at events during the year, and provides the donor with an update periodically on the lives of the children they are sponsoring. Additionally, the donor will receive an economic impact report of their investment in CASA as their children attain a permanent placement. There are several levels for our Program Partners as listed below; for further information please contact our office at (661) 631-2272.
Children's Champion - $25,000
Children's Advocate - $20,000
Children's Supporter - $15,000
Children's Associate - $10,000
Children's Sponsor - $5,000
Child's Voice - $2,500
Ask your employer to match your gifts to CASA
Many companies offer matching gift programs to their employees. Check with your employer to find out if your company matches employees' gifts to charitable nonprofit organizations. You may be able to double your donation to CASA!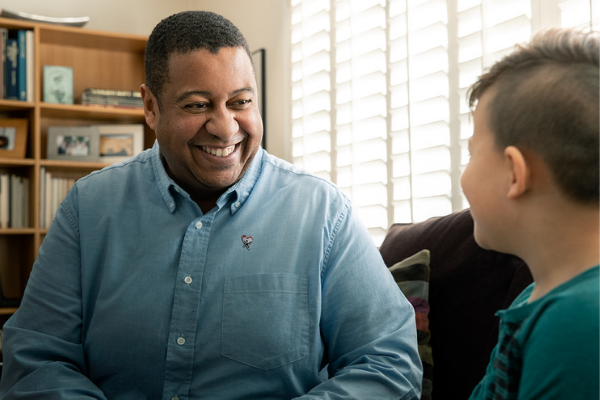 Give an in-kind donation
Our CASAs visit the children they are assigned to on a weekly basis. Donating any of the following will help our Advocates continue volunteering their time to grow relationships with their CASA children, without having to pay out of their own pockets to do so:
Fast food gift cards

Movie gift cards

Gas cards (our Advocates travel from Bakersfield to Shafter, Wasco, Delano, Tehachapi, Ridgecrest, and beyond.)

Tickets to sporting events in town

Tickets to visit CALM or other museums
In-kind donations are accepted at the CASA office (1717 Columbus Street) Monday-Thursday 8:00am-5:30pm and on Fridays 8:00am-12pm.