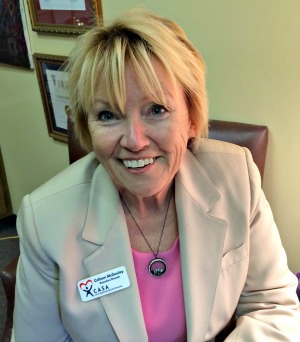 Message from Development Director, Amy Raddatz
Hello!  
Colleen is getting some much needed rest on vacation, so I get the privilege of saying a few words about the month of August. First, we are so excited to welcome 12 new Advocates to the CASA team this month, and two of those graduating will be taking a Family Connections case! August is also the time to start getting ready for the new school year. Bakersfield East Rotary has donated backpacks once again for our kids, so please stop by and grab one. The first day of school can bring on a great deal of stress and anxiety, especially for foster children, so remember to be sensitive to that and make yourself a note to give your kids a call to check on their day. In my role as Development Director, I get to go into the community and brag on the amazing work you do, it is truly one of the best parts of my job. Thank you for all of the life changing advocacy you provide to your children.
Keep fighting the good fight!
- Amy