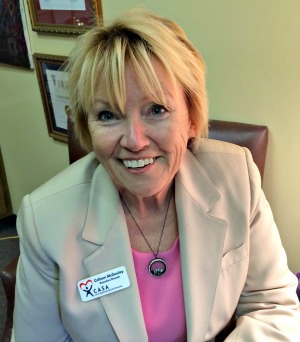 As we welcome May, CASA has a number of opportunities to find out more about our organization.  The website gives dates and times of upcoming community orientations…the 55 min session where anyone can find out about our advocacy for abused children.  
A typical CASA Volunteer in Kern County:
·         Works full time
·         Has some college
·         Serves a little over four years with our organization
·         Gives eight to twelve hours a month on their case
We have a current class of trainees who will graduate and be sworn in by the end of this month.  That's good news for the children in acute need that get on our high priority wait list.  
Our upcoming summer training (in July) is intensive, as the 40 hour training occurs all in one week.  It's a perfect opportunity for educators to complete their training. 
Please don't hesitate to call the office if you are interested in helping CASA serve more children – either through advocacy, committee, event or board work!
Yours in Advocacy,
Colleen A. McGauley, MPA