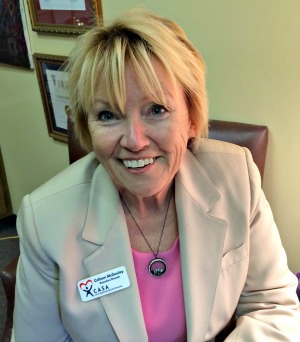 Greetings!
  Thanks for visiting the CASA of Kern County website!  We hope you gain information about our work and might be interested in finding out more!  Like most nonprofits, we have a diversity of needs: more CASA Volunteers, more committee members, and more event assistance.  If you have some time, some talent, or some resources you'd like to share with CASA, please call me at the CASA office and I'm happy to direct you to the right place. This fiscal year, we have a need for folks to help post flyers in various community sites throughout the County of Kern.  We are working on a more coordinated recruitment approach and will be matching flyer posts with radio and print media ads to help enhance our community orientation attendance. 
  If posting flyers for us seems like something you might be interested in (at your work, church or school), please let us know.  You can call the CASA Office (661) 631-2272 and we'll connect you with Myrna or Amber to get things in motion!
  Thanks for helping us reach more children in 2018-19! We reached 415 children last fiscal year, 21% of all the children in foster care.  This was a growth year for us and our cost of advocacy per child decreased this past year.  Our cost per child in FY 16-17 was nearly $3,200/per child; this rate has decreased to $2,880/child! 
  Remember, we have three paths of CASA Advocacy:  Traditional CASA work, Family Connections CASA work, and short-term Mental Health Advocacy work.  Curious? Please call the office to find out more.
Yours in Advocacy,
Colleen