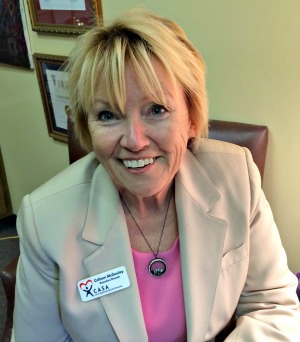 May 2018
May is here!  We start out this month with CASA's "Boot Scootin' Derby".  This event is held annually at the lovely estate of Keith and Jennifer Gardiner.  I'm choosing my hat, and hope to tell the guests about CASA's successes and upcoming challenges. 
We will be graduating a new class of CASAs this month, and are integrating the new evidence based National CASA Curriculum.  This can strengthen funding from some foundations, and it integrates court report activities in each class.
Thanks for spreading the word about our July 2018 class!  It will be CASA training in two weeks, start to finish!
I appreciate and welcome and questions about CASA!
Yours in Advocacy,
Colleen  
Executive Director, CASA of Kern County