Daniel*, age 8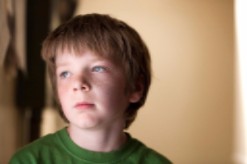 Daniel was placed into foster care because he was neglected and sexually abused. The child has many emotional problems because of his chaotic home.  As a result of his issues, Daniel has many behavior problems. His CASA advocated for a specific type of therapy that may help Daniel; because of the CASA's work, Daniel is receiving this specialized help on a weekly basis!  His CASA has profoundly impacted this aspect of his life. She not only consistently followed through for Daniel but continues to make sure that he receives all the services he rightfully deserves. Since the CASA has been assigned, Daniel has also received needed dental help. 
Sandy*, age 15 ½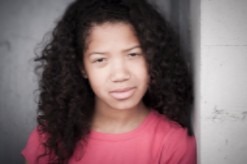 Sandy was placed into protective custody in 2003 after experiencing domestic violence in the home and general neglect. Sandy lived with her grandparents for  seven years, before coming back into the dependency system in 2011. Sandy has experienced two placements and two school changes in the last year.
Sandy has struggled to face a lot of grief and loss in her life.  Her mother died while she was quite young  and she's lost the once close connection she had with her grandparents.  Since 2011, Sandy's CASA has helped Sandy begin to face some of these feelings.  Sandy's foster parents began to provide the stability every young person needs, allowing her to grow emotionally.  These wonderful foster parents have helped Sandy maintain a relationship with healthy family members.  The CASA sees that Sandy has begun to feel a sense of belonging and caring in a new family unit. Recently, the CASA recommended and the judge approved that Sandy's foster parents become her legal guardians! 
*names and pictures changed for confidentiality