We've been working hard to help the abused and neglected youth in our community find safe, permanent homes. Here's what we've been up to lately:
Advocate Spotlight: Scott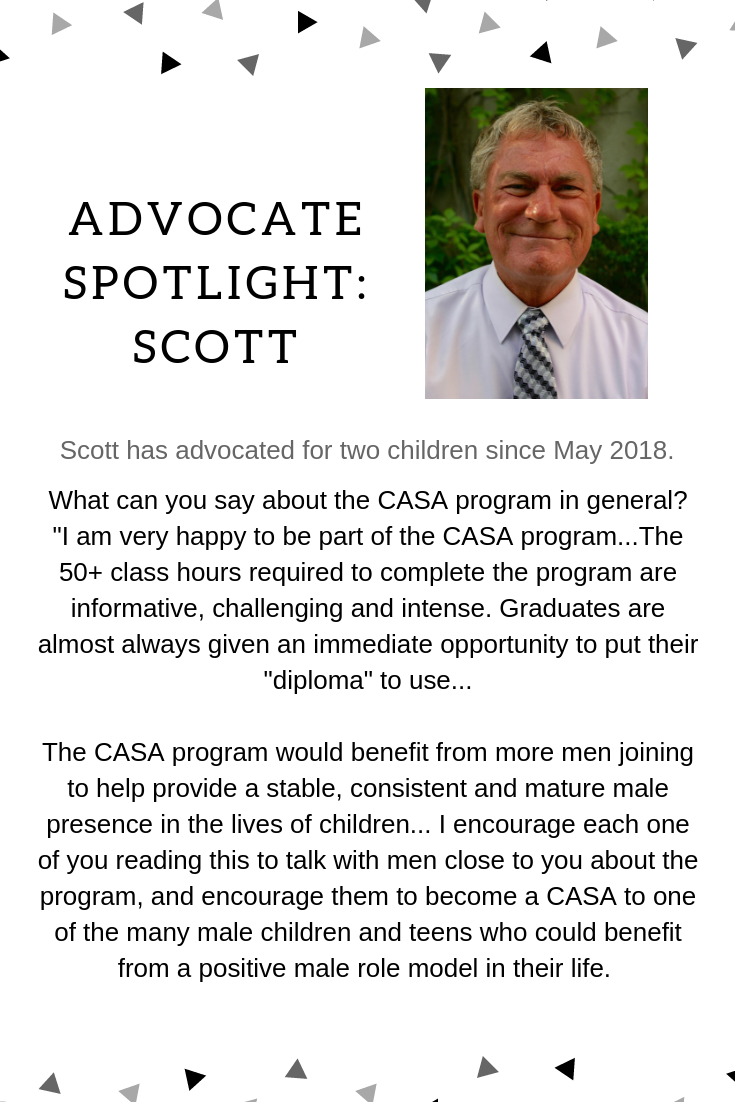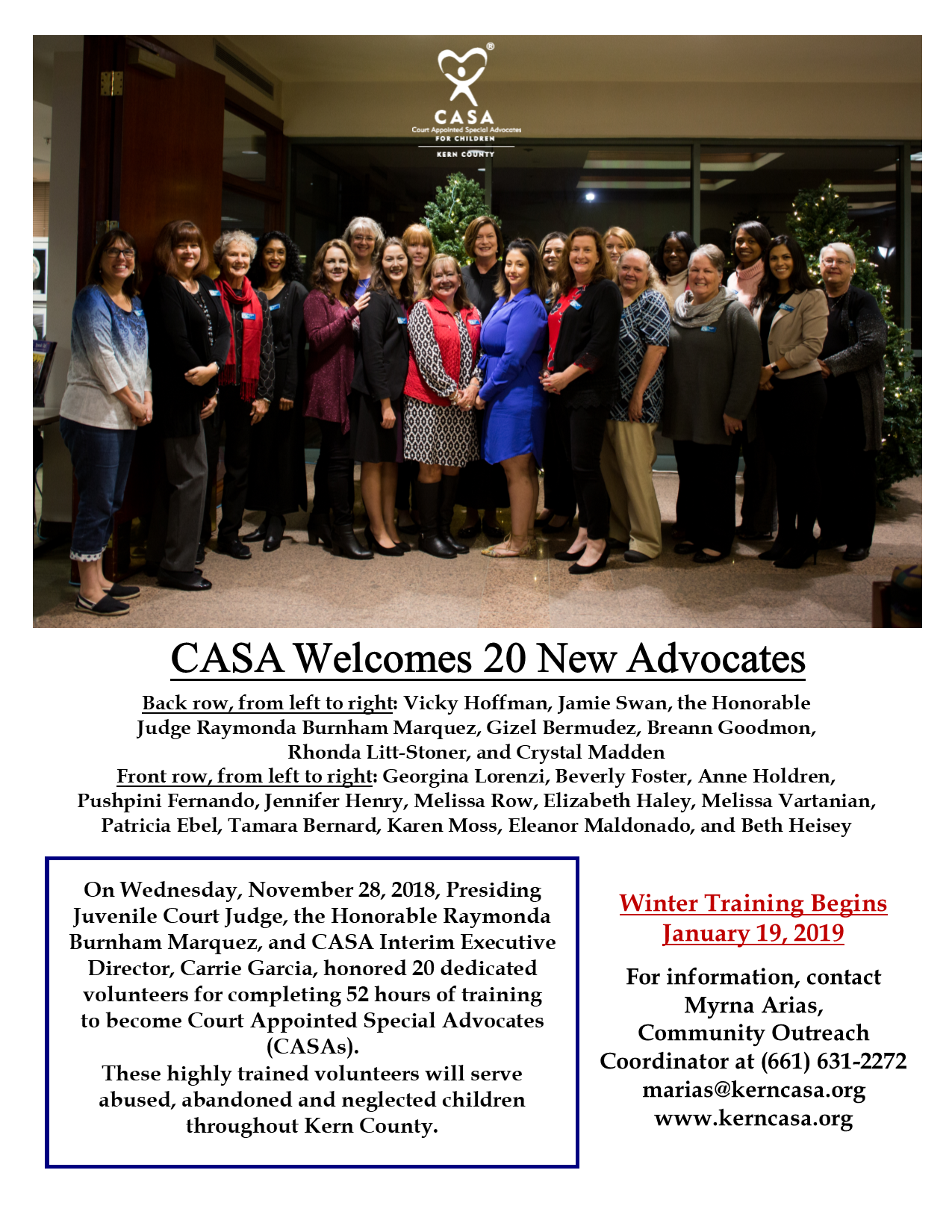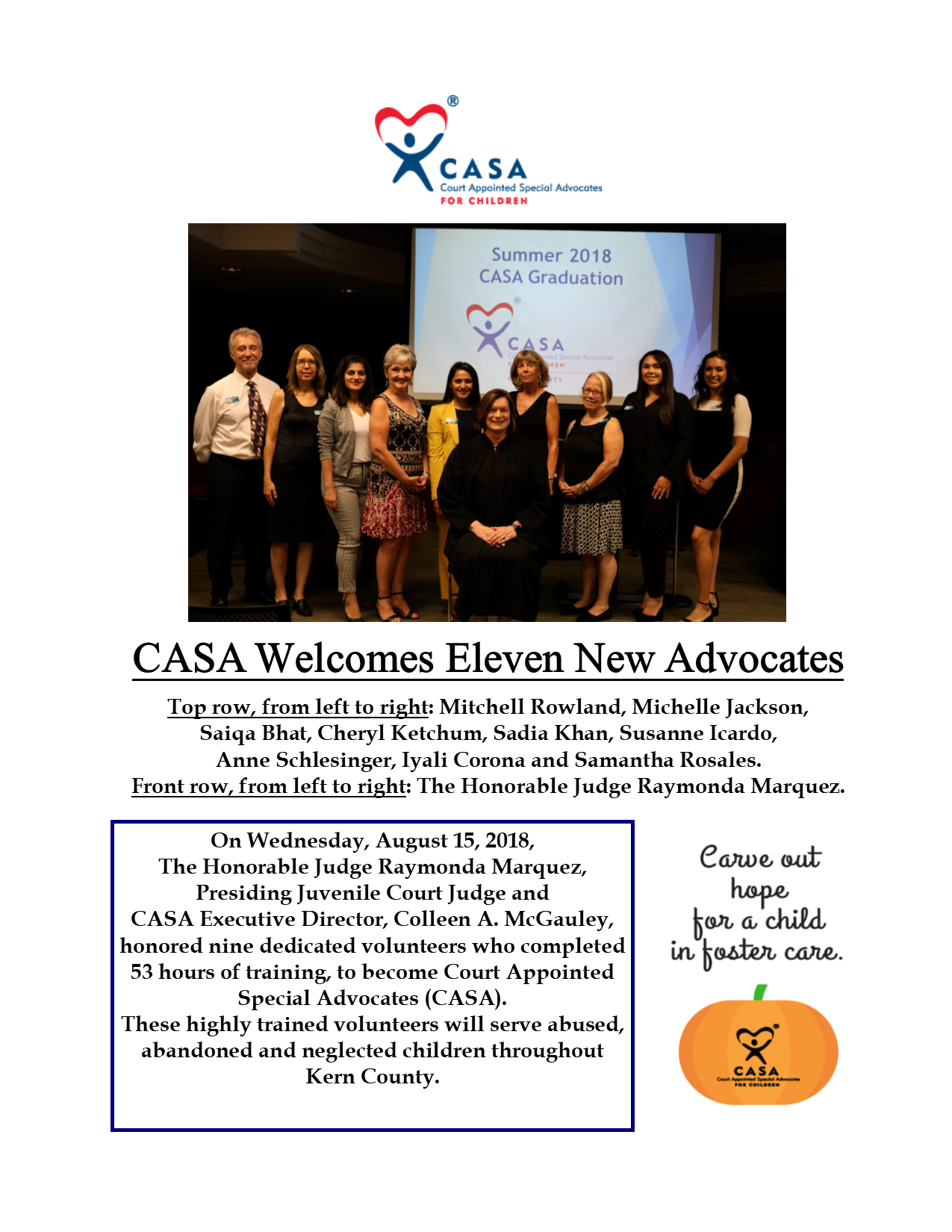 Advocate Spotlight: Melissa
Melissa is an Advocate from Tehachapi who has been advocating for a sibling set in Bakersfield.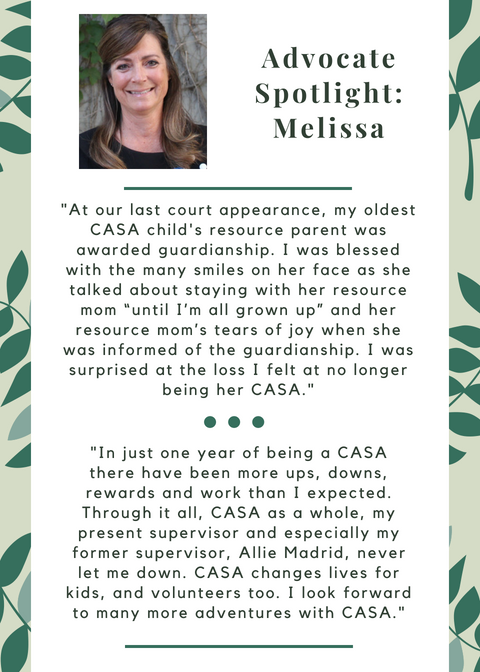 Advocate Spotlight: Susan
Advocate Susan is a co-CASA with her husband & they have been advocating for a sibling set over the last two years.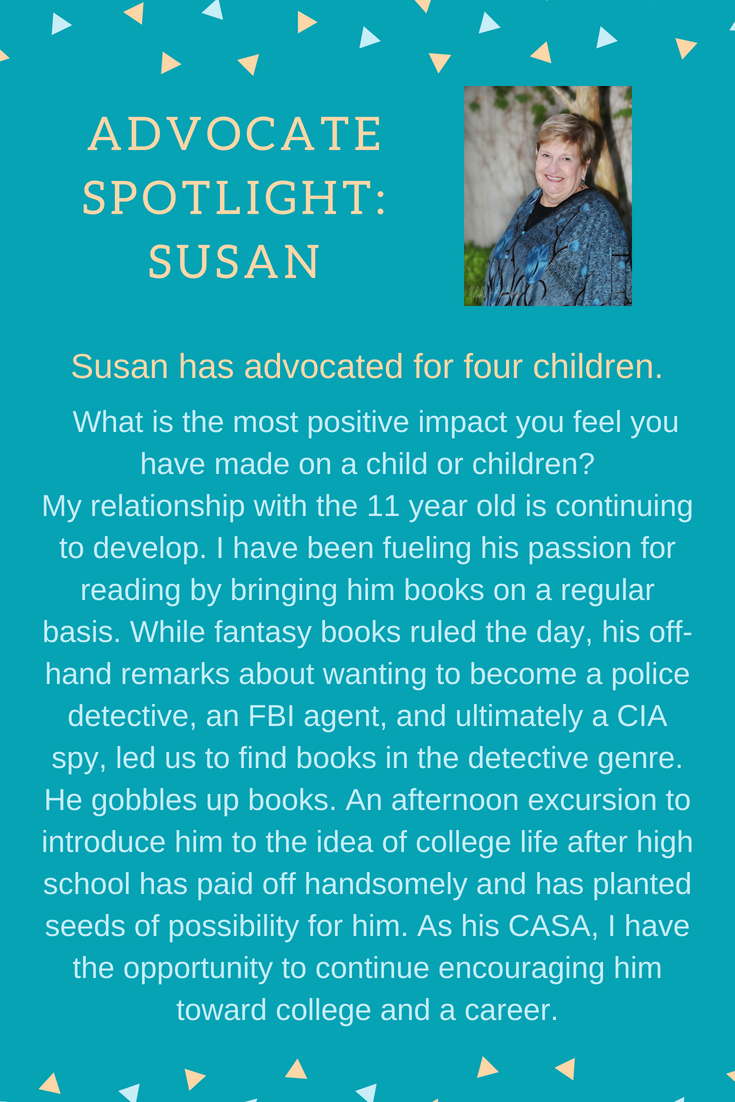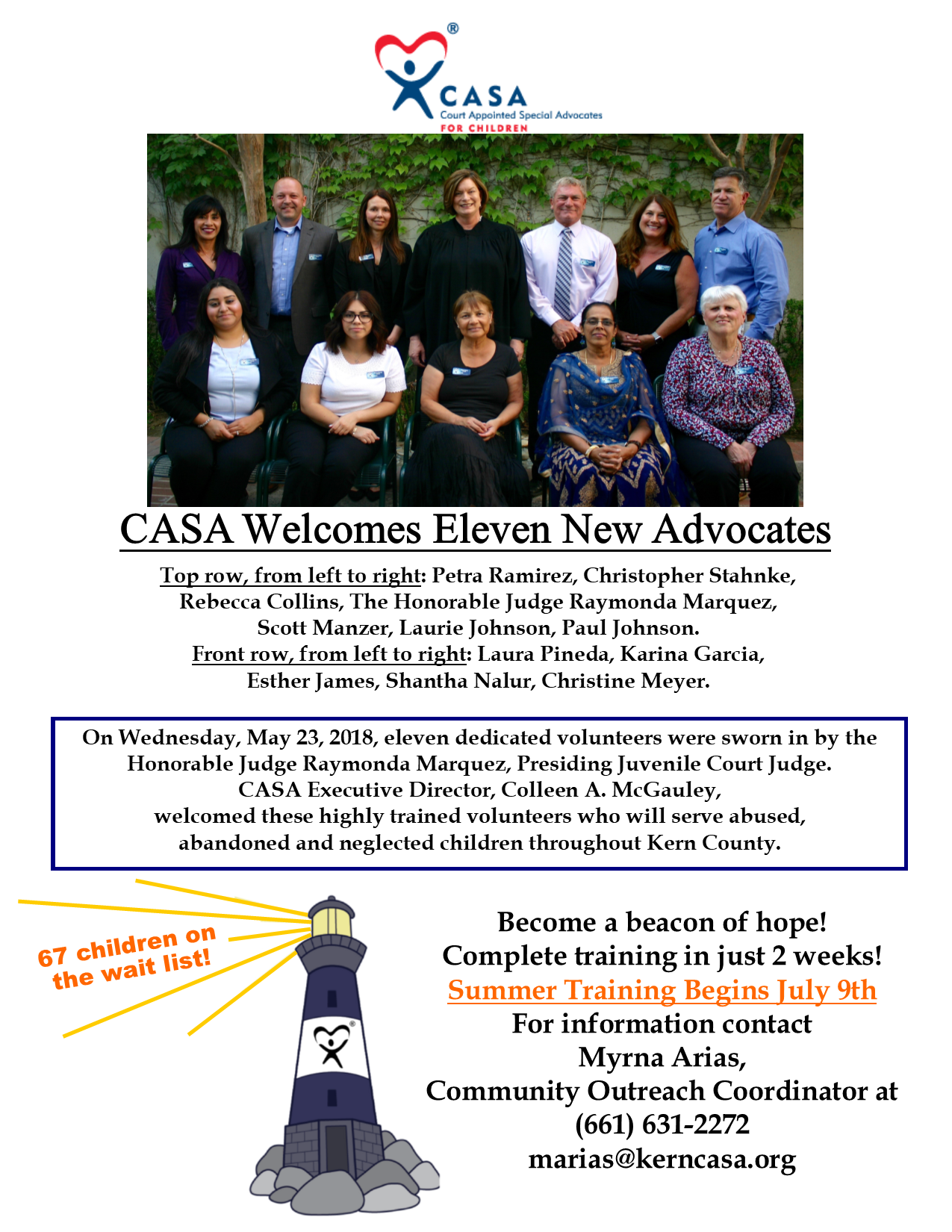 Congratulations to our newest Family Connections Advocates!
Thank you to these Advocates for going through an additional six hours of training in order to connect foster youth in Kern County with as many appropriate family members as possible! Our Family Connections program aims to give these foster children a sense of where they come from. The program also reconnects children with family members through letters, phone calls, & video chats.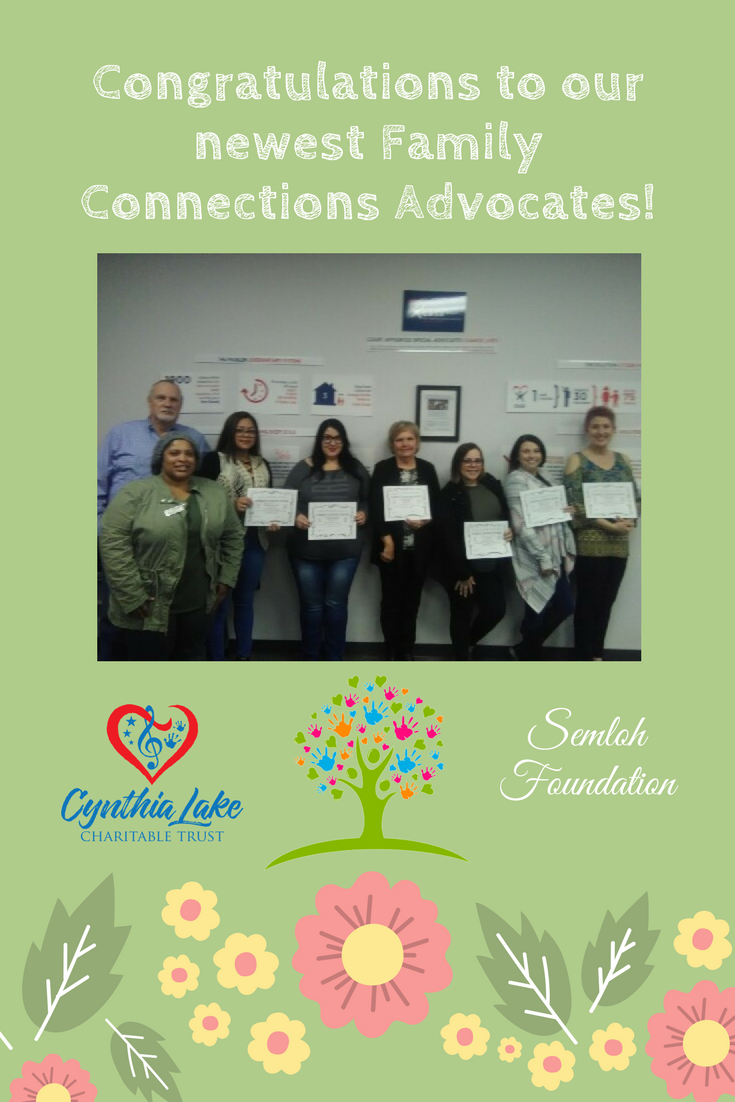 CASA Testimonial
Edgar's juvenile dependency case closed almost ten years ago, but his CASA made a lasting impact on his life.
Congratulations, winter graduates!
Congratulations to our newest CASAs! These amazing individuals, pictured here with Judge Vega, completed 42 hours of training in order to provide a voice for children in the court process. Will you be the voice for a child? Spring training starts April 12th! Call us at 661-631-2272. 69 children are on the wait list!
Pictured:
Top row, from left to right: Leslie Kimble, Diane Baumruck, Vicki Farias, Julie Goesling, Jennifer Constantine, Martin Pulido, Sue Daniels. 
Front row, from left to right: Laura Alford, Lucia Sosa, The Honorable Judge Vega, Janie Brandon, Paula Silva Ceballos.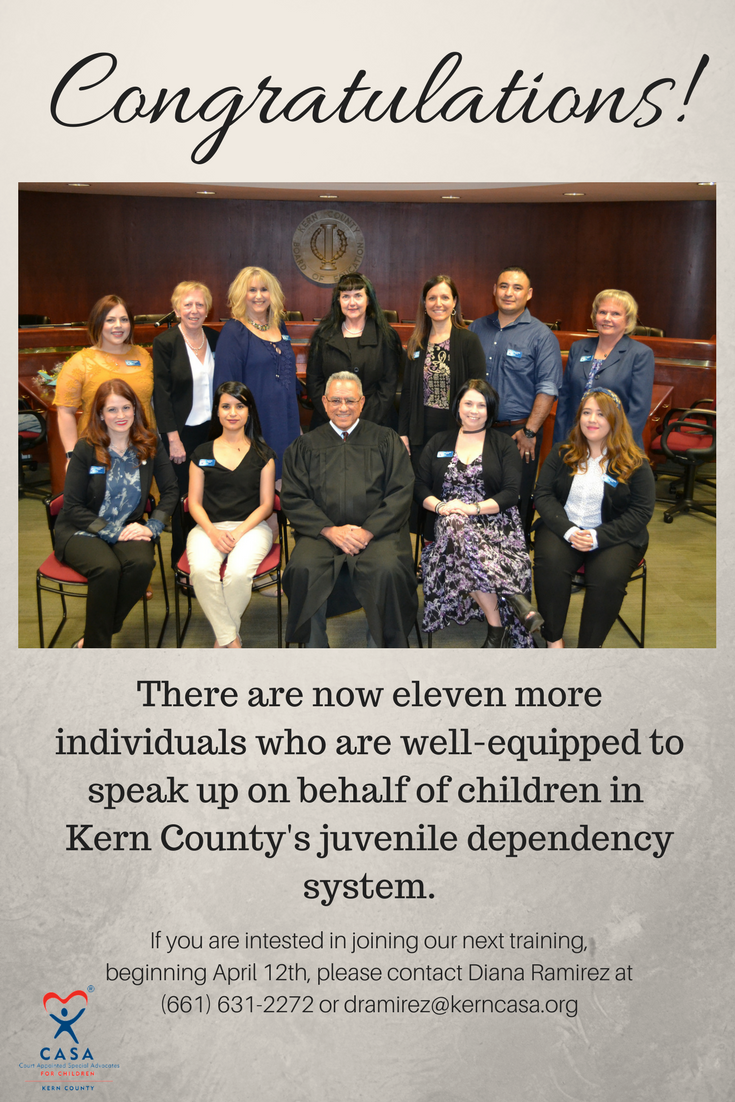 March Advocate Spotlight: Ty O.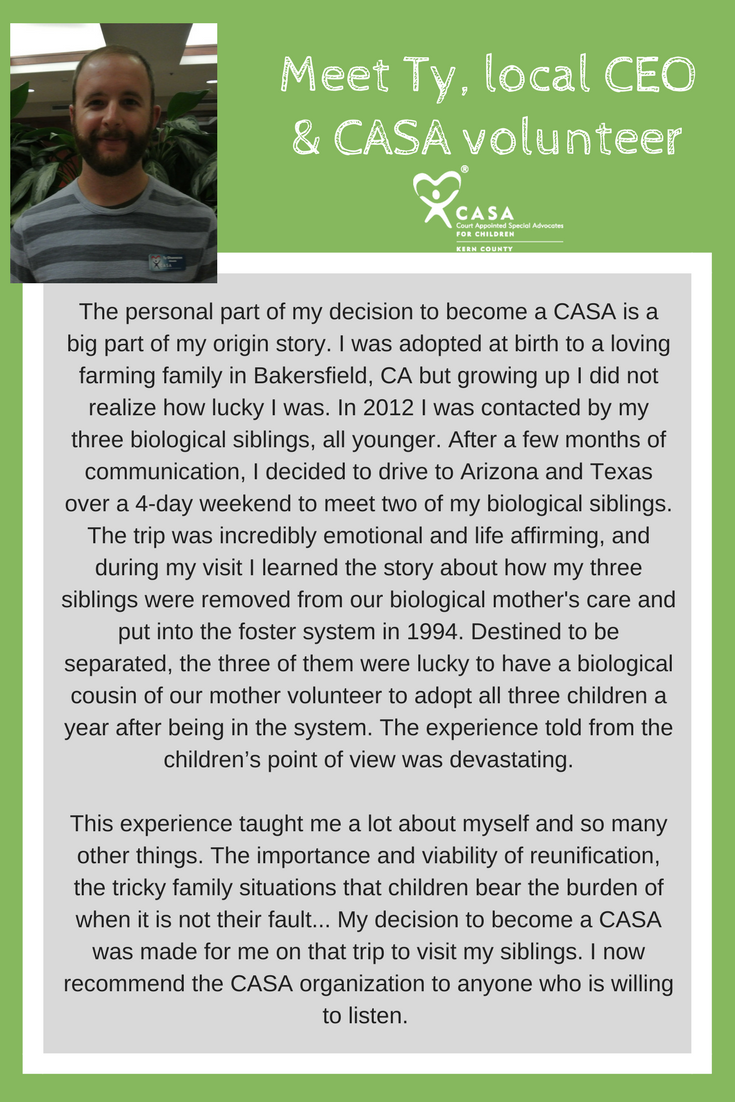 Fall Class 2017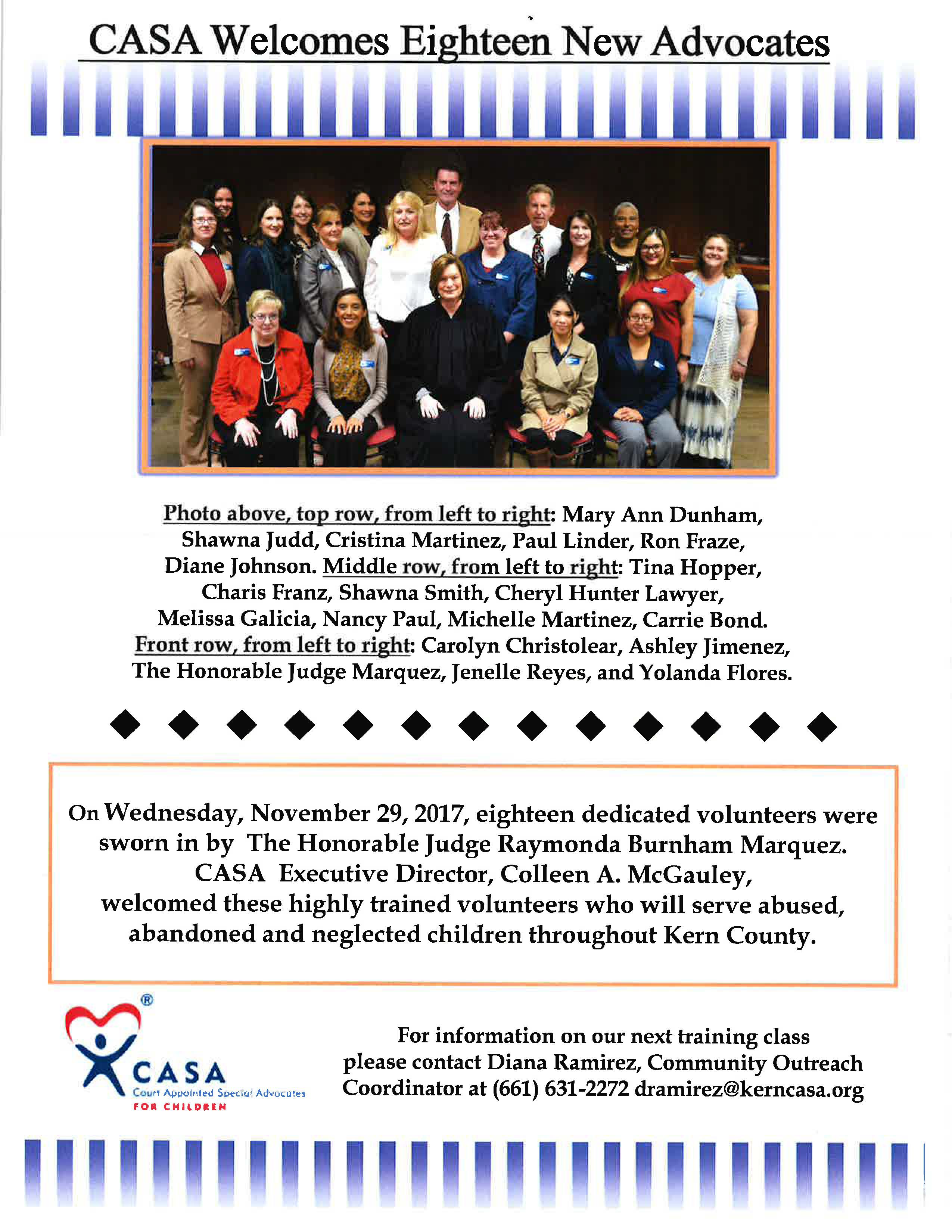 Meet Mary Vanderwerff ~ CASA Advocate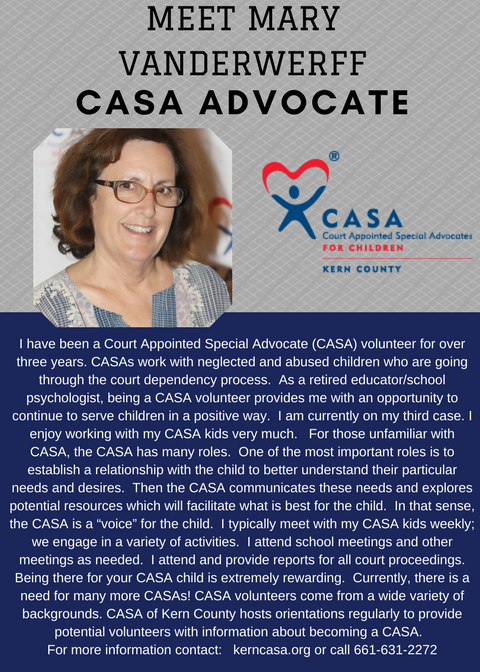 Summer Class 2017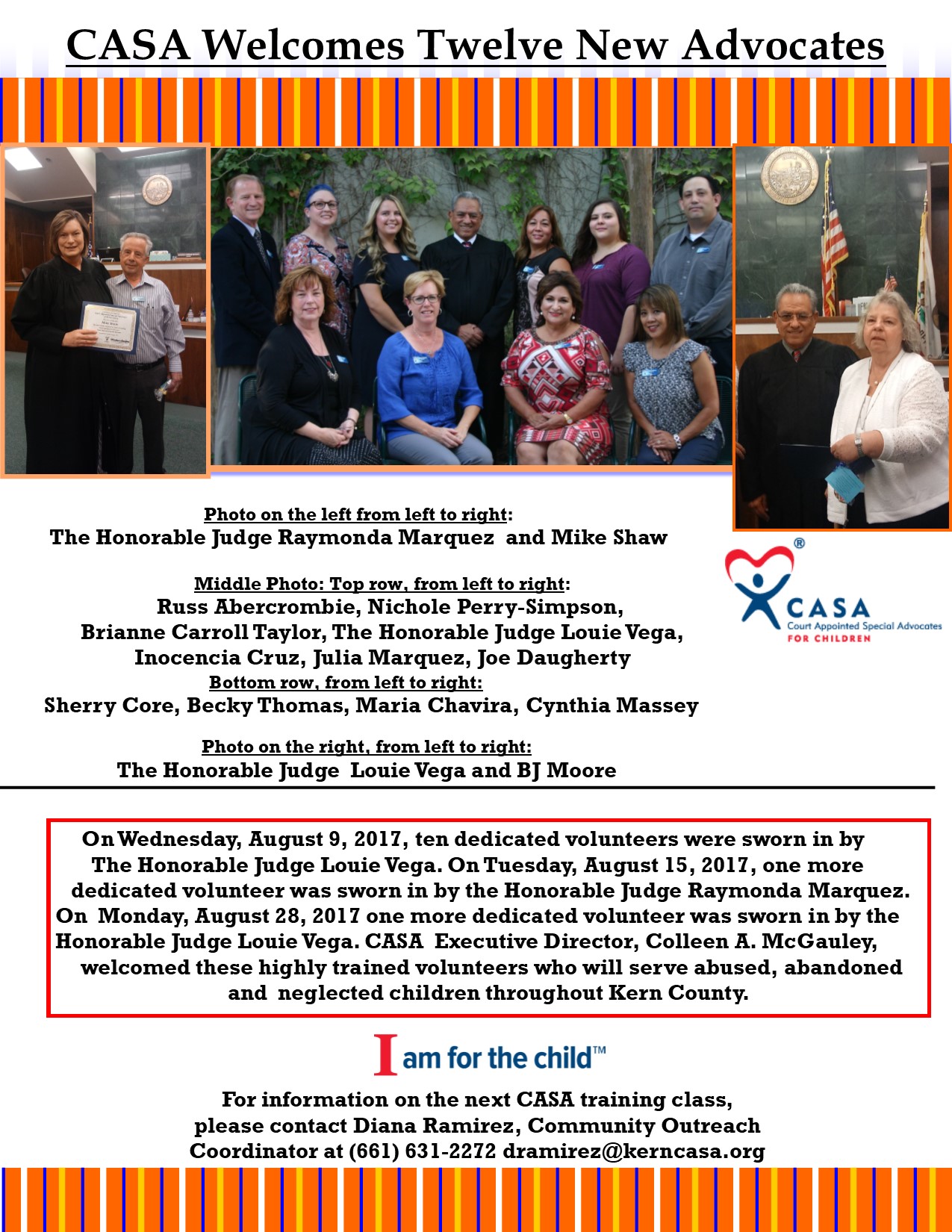 Thank You Beautologie!
On June 24th Beautologie Cosmetic Surgery and Medical Aesthetics hosted a Summer Beauty Bash at their Commerce Drive location.  Beautologie graciously donated $3,825 in registration proceeds from the event to CASA of Kern County.  During the check presentation at the event, Dr. Milan Shah and Dr. Darshan Shah announced that they would match the Beautologie donation!! Thank you to everyone that came out to support Beautologie and CASA and this fun event.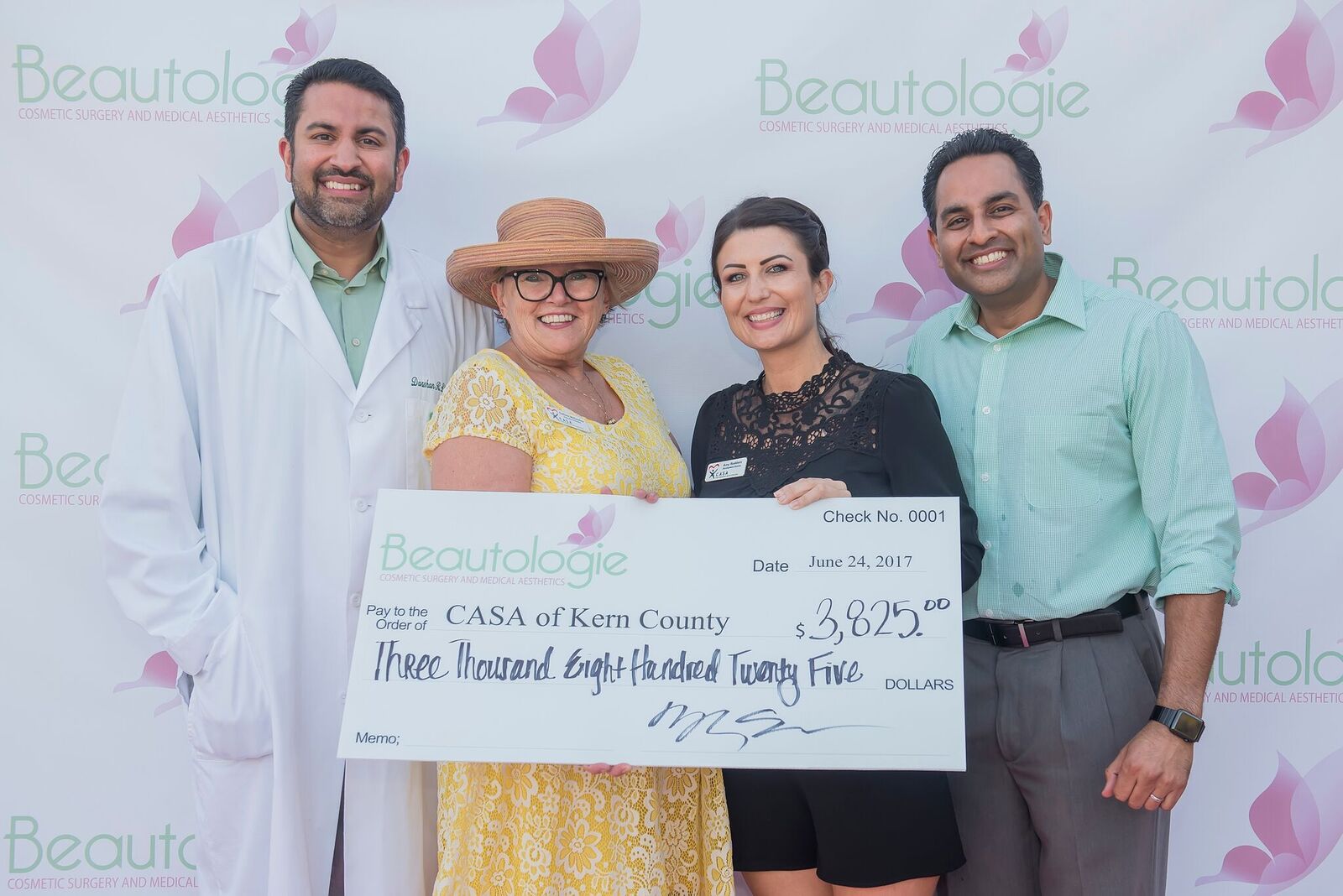 Spring Class 2017